Info Window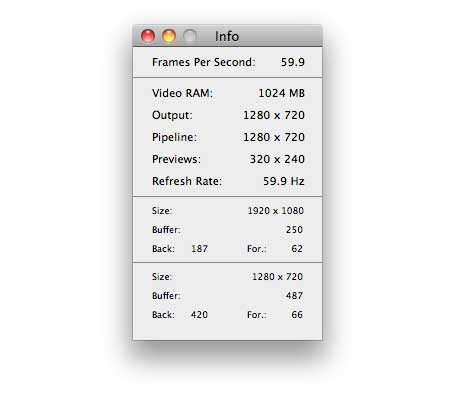 The Info Window displays information about the current output performance and the loaded media sources. This window can be shown/hidden from the Window menu, or by using the keyboard shortcut ⌘0.
Display - This lists information about the output display. Of most interest is the Output FPS display (FPS is Frames Per Second). You can check this number to check the performance of your system (higher values are better). Note that the optimum value will be one close to the Refresh Rate.
Media 1/2 - This lists information about the current media source and may be useful for identifying incompatible files or problems with your system.
Minimum Requirements - Mac (2010 model or later) - Mac OS X 10.10 - Scratch Live 1.9.2, Serato DJ 1.6, or Serato DJ Pro