Recording and Exporting
MixEmergency allows you to record and export your performance. Only a small amount of data is recorded during the recording stage so that your system's CPU is not put under unnecessary stress.
Recording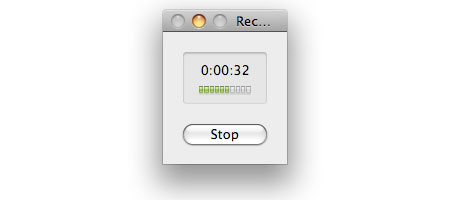 Recording your performance couldn't be easier. MixEmergency records the minimum amount of performance data needed to reconstruct your performance. If selected, MixEmergency will also record an audio stream to an uncompressed file.
To record your performance:
Select "New Recording..." from the Recording menu.
Select a file to record to.
Select whether to also record the audio.
Begin recording by clicking the button labelled "Record".
You can then use MixEmergency as you would normally.
To stop recording, simply push the "Stop" button on the Recording window.
Exporting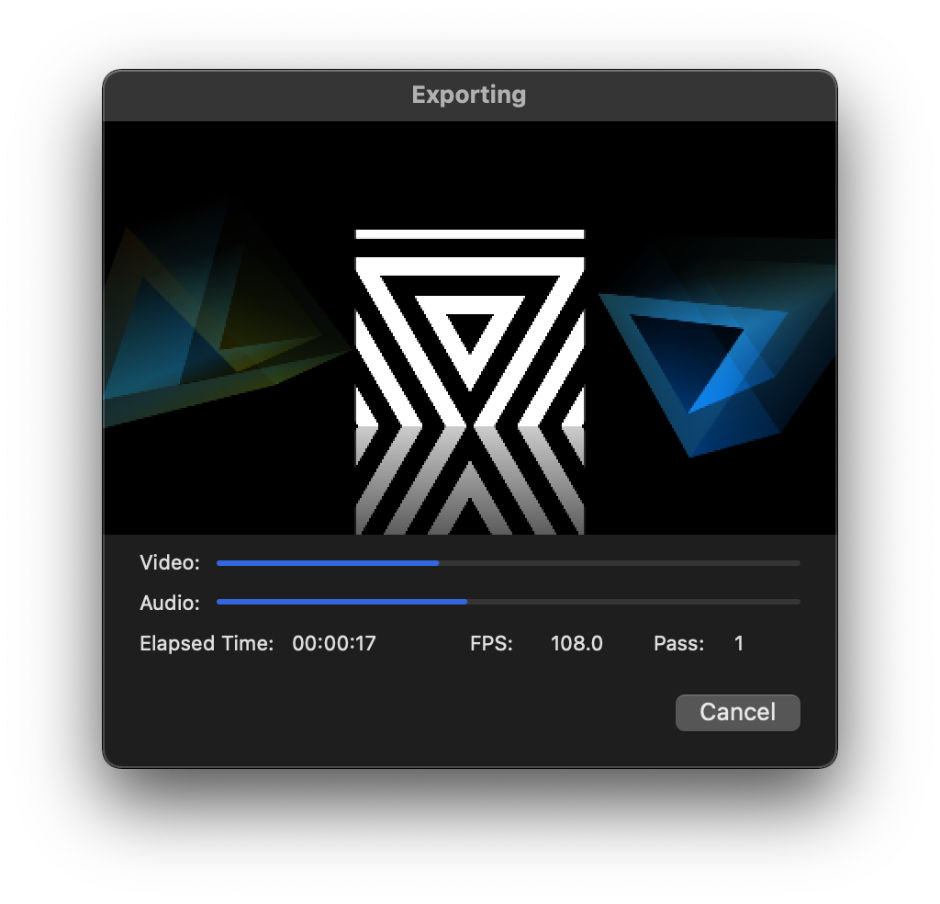 Previously recorded performances can be exported from MixEmergency. Exporting can take quite a while to complete depending on the length of your recording and the compression format you have chosen to export to.
Before exporting a performance make sure that all external drives that contain media used during the performance are connected to your computer.
To export your performance:
Select "Export a Recording..." from the Recording menu.
Select the recording file to export.
Choose the export options. You can choose the rendering pipeline dimensions, the scaling method, whether frame blending is enabled, the output format (e.g. QuickTime, DV, etc) and the options for the output format.
Begin exporting by clicking the button labelled "Export".
Note: When choosing a custom format, be sure to select an appropriate frame rate (i.e. not "current"), as a MixEmergency recording has no concept of frame rate.
A window will appear while exporting that allows you to preview the progress of the export and to cancel the export if necessary.