< Back to MixEmergency Tips & Tricks
Effect and Transition lists

You can easily customise the effect and transition lists of MixEmergency in MixEmergency's Preferences.
Open MixEmergency's Preferences and navigate to the Plug-ins section.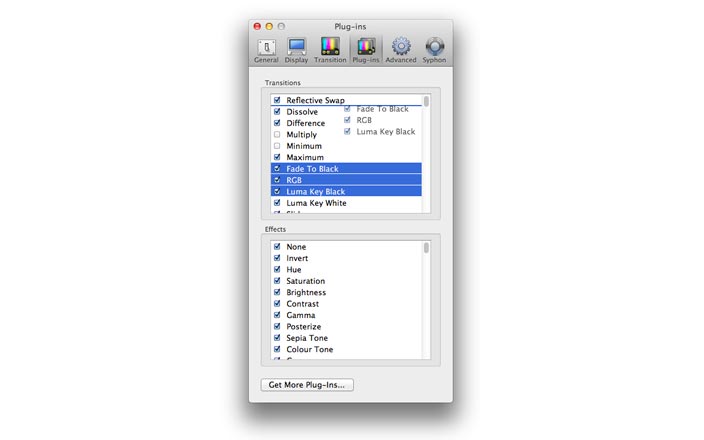 From here you can enable or disable plug-ins that you want to use in the effect and transition lists by clicking on the check-boxes to the left of the plug-in name in the lists.
You can also easily change the order of the plug-ins in the lists. Simply click on the plug-in (or select multiple plug-ins) and drag the plug-in to it's new position in the list.
This tip was created with MixEmergency 2.6.0 and Mac OS X 10.9.3. Subsequent versions may differ.