< Back to MixEmergency Tips & Tricks
Use Syphon to send the output of MixEmergency to another application

Syphon is an efficient way to send the output of MixEmergency to another Syphon-enabled application. You might want to do this for any number of reasons, such as for further compositing, projection mapping, or for sending the output to external hardware.
MixEmergency makes this easy to achieve...
Enabling Syphon Output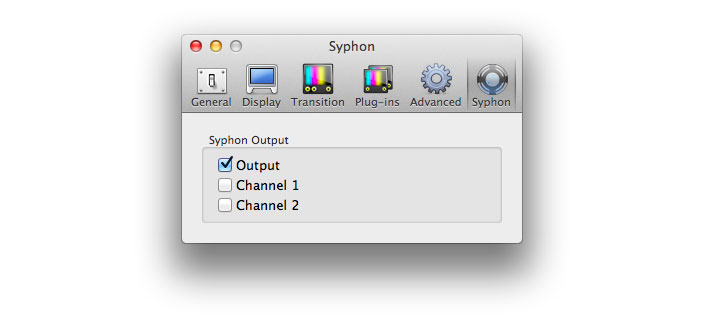 First, you will need to enable output to Syphon in MixEmergency.
Open MixEmergency's Preferences and go to the section titled Syphon. In this section you can choose which of MixEmergency's channels you want to send via Syphon. In most cases, you'll simply want to enable Syphon output for the main Output channel of MixEmergency.
That's it - it's now sending the output of MixEmergency to any application that asks to receive it.
Utilising MixEmergency's Syphon Output in another application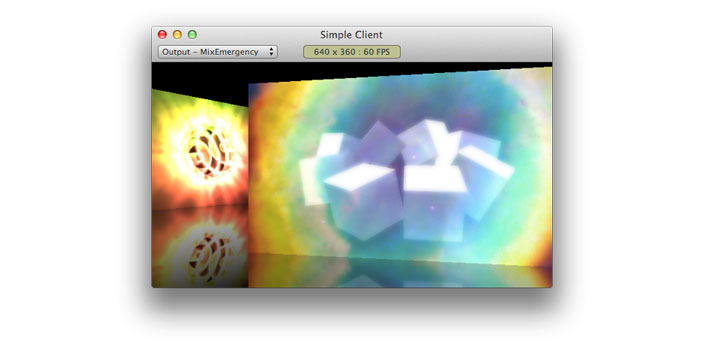 A quick and useful application to use is Syphon's Simple Client application. This lets you easily see and select any Syphon servers, and can be downloaded for free from the Syphon website.
In the image above you can see the output of MixEmergency has been sent to this application. It also displays the dimensions and output FPS.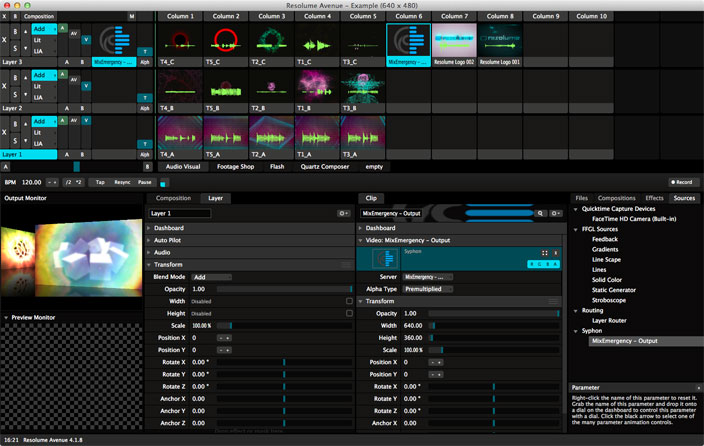 You can send the output of MixEmergency into a variety of applications, such as Resolume Avenue, MadMapper, VDMX, CoGe, etc. For a full up-to-date list, visit the Syphon website.
This tip was created with MixEmergency 2.6.0 and Mac OS X 10.9.3. Subsequent versions may differ.